Episode 67
Mu Editor: Part 1 of the Education IDE Series
May 11th, 2021
56 mins 59 secs
Tags
Kelly and Sean kick off part 1 of their Education IDE series with Nick Tollervey and the Mu Editor, a Python editor for beginners with modes for "pure Python," MicroPython, CircuitPython, PyGame, Flask web apps, and more.
About the Education IDE Series
The Teaching Python podcast is launching a monthly episode series dedicated to the different IDEs and editors available to teachers. Our goal is to give educators a more detailed view of each editor and the specific features that they can leverage for teaching effectively. In contrast with a developer-focused series, our goal is to focus on how each editor can enhance student learning.
Proof that we met Nick at PyCon US 2019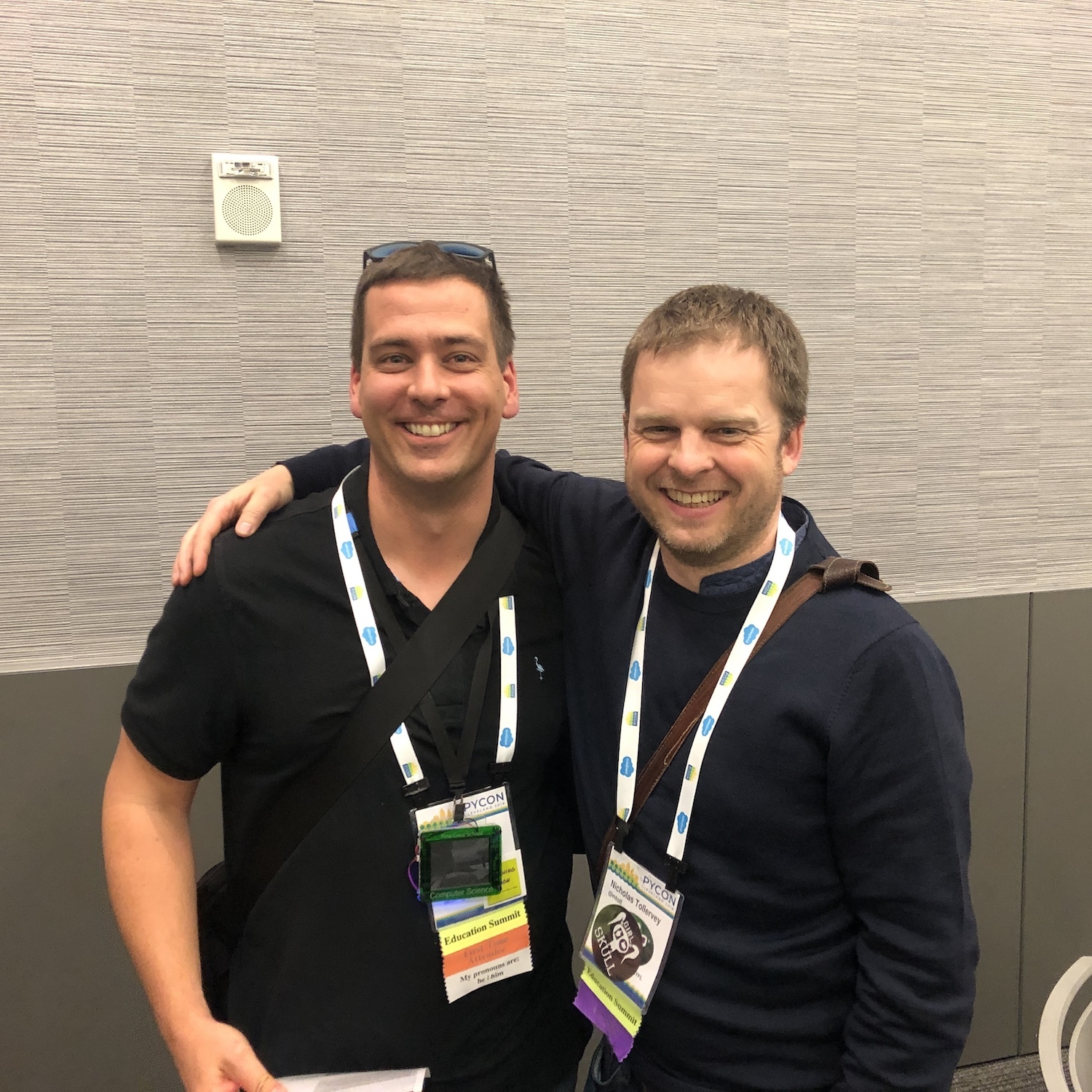 Support Teaching Python